Featured Races
We send out a monthly email with information and discounts on races in your area. Register now to get this good stuff in your inbox!
Looking for our race calendar? Click here to see a comprehensive list of races in your region.
Saturday, July 01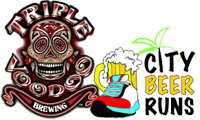 Forget about PRs and mile split times, throw out the headaches that come with overcrowded and overpriced races and get ready to enjoy running for the pure endorphin generating machine that it is! City Beer Runs combines fully supported 5K and 10K runs with some of the best beer around to create one big run loving social event! Each run starts at a local brew house and works its way through city streets before ending back at the host watering hole for a post run social! Save $5 with coupon code SWEAT.
Sunday, July 09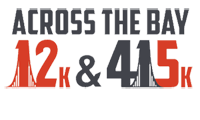 Across the Bay is an ode to simpler times when people came out to run on a whim, give their best and high five the finisher next to them — dudes and gals that have been around running and racing Across the Bay since the 80's. Save 10% with discount code SWEAT.