Featured Races
We send out a monthly email with information and discounts on races in your area. Register now to get this good stuff in your inbox!
Looking for our race calendar? Click here to see a comprehensive list of races in your region.
Sunday, October 21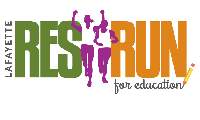 The Lafayette Reservoir Run is the city's most popular "family affair", involving kids, parents, grandparents, and hundreds of serious runners from throughout the Bay Area. 10% of your registration fee supports local schools!
Sunday, October 28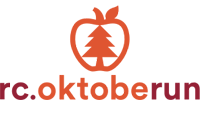 The rc.oktoberun half marathon course is flat, partly off-road, and perfect for a personal record. Beginning in booming downtown Redwood City, the out and back course circles the saltwater marina at One Marina, joins the Bay Trail next to Bair Island in the San Francisco Bay National Wildlife Refuge, and after some more roads to Redwood Shores, continues to a beautiful gravel and dirt trail next to Steinberger Slough. Almost half the course is next to the water or wildlife refuge at One Marina, Bair Island, or Steinberger Slough. The rc.oktoberun 5K follows the same course, but turns around at the One Marina community next to Redwood Creek. Save $5 on adult registrations with coupon code SWEAT.
Saturday, November 10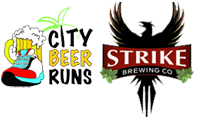 City Beer Runs combines fully supported 5K and 10K runs with some of the best beer around to create one big run loving social event! Each run starts at a local brew house and works its way through city streets before ending back at the host watering hole for a post run social! Save $5 with coupon code SWEAT.
Sunday, November 18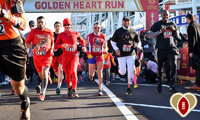 Run or Walk 4.9K (3 miles) with 49ers fans to finish at the 49-yard line of Levi's Stadium! Stay for the post-race meet & greet for special guest appearances by 49ers Alumni legends. Donate to the Donation Drive to be eligible for VIP Race Day benefits (https://goldenheartfund.org/race-home/donation-drive) New this year: run a half marathon, lap style! Participate individually to run 13.1 miles in a one-mile lap course to finish on the 49-yard line of Levi's Stadium. Or, sign up with teams of 2-6 runners for a total of 13.1 miles. Runner exchange takes place on Levi's Stadium 49-yard line. All runners will receive a race tee and finisher medal as well as free admittance into the expo and alumni meet & greet! The event includes an expanded vendor expo, 49ers museum experience, and autograph opportunities! Save 10% with discount code SWEATTRACKER!
Thursday, November 22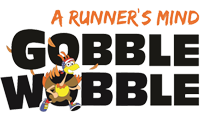 A Runner's Mind, the Bay Area's local run specialty store, is proud to present the fourth annual Gobble Wobble. Join us on Thanksgiving morning for your choice of a 5K or 10K race and a kids dash, celebrating friends, family and community as we ARM up and give thanks! Save $5 on adult registrations with code SWEAT!
Thursday, November 22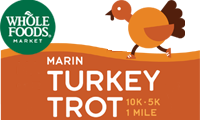 Allow yourself some guilt-free indulgence this Thanksgiving Day by spending the morning burning off calories you will replace later with pumpkin pie! Save 20% with coupon code RUN!
Saturday, December 01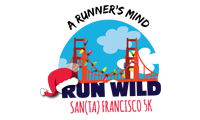 Gather your friends and family and let's get 'SantaMental' about the holidays!!! Save $5 on adult registrations with code SWEAT!