Featured Races
We send out a monthly email with information and discounts on races in your area. Register now to get this good stuff in your inbox!
Looking for our race calendar? Click here to see a comprehensive list of races in your region.
Saturday, January 25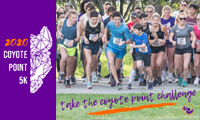 The Coyote Point 5K is a professionally timed run for athletes of all abilities and ages, which raises funds to empower and build supportive communities for children, teens, adults and families affected by type 1 diabetes. Awards are provided by age group and gender. All runners receive a complimentary t-shirt, as well as a pancake breakfast at the finish line. The mostly flat course promises beautiful bay views, fun twists and turns, and a great spirit of camaraderie. Save $5 on first registration with code SWEAT5
Sunday, February 02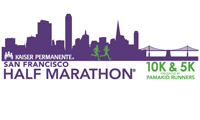 The Kaiser Permanente San Francisco Half Marathon® is a runners' favorite for its scenery and value. A fast and certified course through San Francisco's scenic Golden Gate Park, the race has been selected as Road Race of the Year by the Road Runners Club of America several times. Both the 5K and 10K are fast, downhill race courses certified by USA Track & Field. The Kaiser Permanente San Francisco Half Marathon® 10K & 5K, presented by Pamakid Runners, raises funds to support San Francisco Bay Area community organizations. Use code, SWEATTRACKER, for $5 off
Sunday, May 03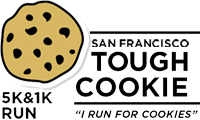 The 3rd annual San Francisco Tough Cookie Fun Run is a scenic, family-friendly 5K or 1K in Golden Gate Park. Participants get a tech race shirt, cookies, and a raffle entry for a chance to win a FitBit and runner's gift basket. Prizes will be awarded to top finishers in different age categories. Use coupon code SWEAT to save $5 on the 5K registration.