Featured Races
We send out a monthly email with information and discounts on races in your area. Register now to get this good stuff in your inbox!
Looking for our race calendar? Click here to see a comprehensive list of races in your region.
Saturday, June 26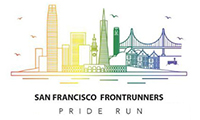 We are planning for an in-person event on June 26 in Golden Gate Park with the option for a virtual race for anyone who would prefer that choice. Offering the virtual option allows us the flexibility to pivot to a fully virtual event if necessary. Currently, we are in a holding pattern with SF Rec & Park for our permits for an event on June 26. We expect an update regarding our permits to come soon; at which time we are willing to accept postponing the event once. If we can't host an in-person event in late-June, we will reschedule to a time later in the year when SF Rec & Park suggests. If that time comes around and in-person is still not a reality, we will go forward with a fully virtual event for that later date. All said, we will host a San Francisco FrontRunners Pride Run in 2021 and we'll keep you updated as we know more.
Saturday, July 31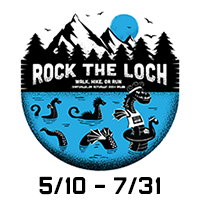 The Rock the Loch Challenge gets started on 5/10. This epic, virtual running adventure involves tackling 300+ miles as you 'unlock' 10-15 of the coolest, most iconic, and enigmatic lochs on the PLANET! Rock a loch and then you 'unlock' another one. As you conquer each loch, you're also unlocking a fun, interactive narrative involving everyone's favorite, aquatic cryptid, NESSIE! All loch rockers get an amazing woodallion designed by Aravaipa Artworx and a sweet lifestyle tee with the incredible Rock the Loch logo.