Featured Races
We send out a monthly email with information and discounts on races in your area. Register now to get this good stuff in your inbox!
Looking for our race calendar? Click here to see a comprehensive list of races in your region.
Sunday, September 22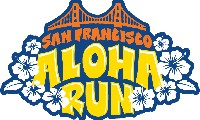 With a spectacular view of the Golden Gate Bridge, runners/walkers of all abilities will enjoy the incredible scenery of Crissy Field, Hawaiian style music & entertainment, tasty Aloha treats and children's activities. All runners/walkers will receive a SF Aloha Run dry weave runner's shirt and wonderful goodies from our sponsors. Beverages and Hawaiian-style snacks will be provided at our Post-Aloha Run Celebration at Crissy Field. Bring the entire family including your canine buddy for this fun and healthy event. Save $5 on the 5K or 10K with coupon code SWEAT
Sunday, September 29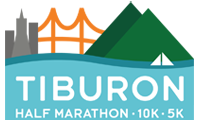 Marin's most premier race with views of Mt. Tam, Golden Gate Bridge and more. Save 20% with code RUN
Sunday, October 20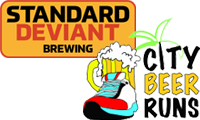 A fully supported 5k or 10k fun run complete with course marking, water stops and awesome routes. Save $5 with coupon code SWEAT
Saturday, October 26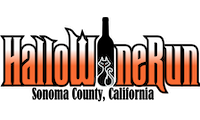 The Hallowine Run (formerly Healdsburg Wine Country Half Marathon) originated in October of 2008 after Destination Races founder Matt Dockstader attended the world-renowned Marathon du Medoc in France. His vision was to create a wine harvest themed race in one of America's most iconic wine regions – with the flair and flavor he witnessed at the Medoc event. Held annually on the Saturday of Halloween week, the event has become a favorite on the national and local running scenes. The event offers pre and post race hospitality events for participants and their guests, a stunningly beautiful autumn colored 13.1 mile course, and the perfect post-race festival featuring a laid back, yet festive, atmosphere featuring exhibits, popular wineries, food, breweries, musicians, and the highly entertaining runners costume contest. Save $10 with code SWEAT19 through 10/15!
Sunday, October 27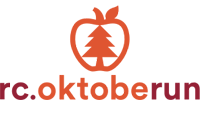 The rc.oktoberun half marathon course is flat, partly off-road, and perfect for a personal record. Beginning in booming downtown Redwood City, the out and back course circles the saltwater marina at One Marina, joins the Bay Trail next to Bair Island in the San Francisco Bay National Wildlife Refuge, and after some more roads to Redwood Shores, continues to a beautiful gravel and dirt trail next to Steinberger Slough. Almost half the course is next to the water or wildlife refuge at One Marina, Bair Island, or Steinberger Slough. The rc.oktoberun 5K follows the same course, but turns around at the One Marina community next to Redwood Creek. Save $5 with coupon code SWEAT
Sunday, November 03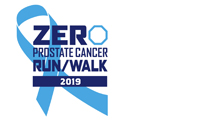 This is a family friendly fund raiser held in beautiful Lake Merced Park. This event includes a 5K run/walk, 1M walk, Kid's Superhero Dash for Dad and a virtual Snooze for Dudes program. Save $5 on 5K entry with code SWEAT19 (case sensitive)
Saturday, November 16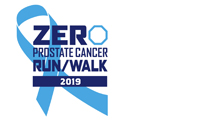 This event includes a 5K run/walk, 1M walk, Kid's Superhero Dash for Dad and a virtual Snooze for Dudes program. The course is a single loop of the scenic North Natomas Regional Park trail. Save $5 on 5K entry with code SWEAT19 (case sensitive)
Thursday, November 28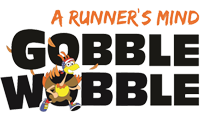 A Runner's Mind, the Bay Area's local run specialty store, is proud to present the fifth annual Gobble Wobble. Join us on Thanksgiving morning for your choice of a 5K or 10K race and a kids dash, celebrating friends, family and community as we ARM up and give thanks! Save $5 on adult registrations with code SWEAT!
Thursday, November 28
Allow yourself some guilt-free indulgence this Thanksgiving Day by spending the morning burning off calories you will replace later with pumpkin pie! Save 20% with coupon code RUN
Sunday, December 01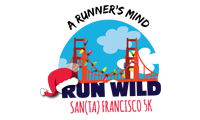 Gather your friends and family and let's get "SantaMental" about the holidays!!! Save $5 on adult registrations with code SWEAT
Saturday, December 14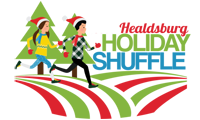 Join us this holiday season and run with the entire family! Save 20% with coupon code RUN