Featured Races
We send out a monthly email with information and discounts on races in your area. Register now to get this good stuff in your inbox!
Looking for our race calendar? Click here to see a comprehensive list of races in your region.
Sunday, December 15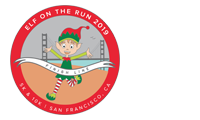 The race runs along the San Francisco Bay Trail with gorgeous views of the Golden Gate Bridge. Save 20% with coupon code RUN
Tuesday, December 31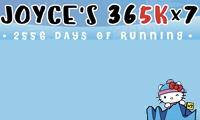 Celebrating 7 years of running everyday!! 2556 Days!! Run with Joyce on December 31 to close up another year of run-streaking (not the naked running type of streaking!). This will be Day 2556! Joyce will be hosting another Virtual and In-person Fun Run complete with race bibs, tech-T's and RACE BLING!! To keep with previous years' themes, everything will be inspired by Hello Kitty.
Saturday, January 11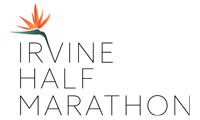 The newly revamped Irvine Half Marathon & 5K is your answer to sunny, SoCal new year's resolutions on 1/11! PR in the OC with us on a fun, flat, and fast course, and stay for local brews and a magical kingdom of a finish line festival. Use "SWEATTRACKER10" for 10% off
Sunday, February 02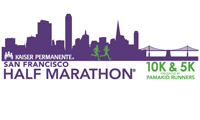 The Kaiser Permanente San Francisco Half Marathon® is a runners' favorite for its scenery and value. A fast and certified course through San Francisco's scenic Golden Gate Park, the race has been selected as Road Race of the Year by the Road Runners Club of America several times. Both the 5K and 10K are fast, downhill race courses certified by USA Track & Field. The Kaiser Permanente San Francisco Half Marathon® 10K & 5K, presented by Pamakid Runners, raises funds to support San Francisco Bay Area community organizations. Use code, SWEATTRACKER, for $5 off between November 1 - December 31, 2019