Featured Races
We send out a monthly email with information and discounts on races in your area. Register now to get this good stuff in your inbox!
Looking for our race calendar? Click here to see a comprehensive list of races in your region.
Monday, December 31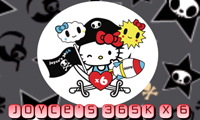 Celebrating 6 years of running everyday!! Run with Joyce on December 31st to close up another year of run-streaking (not the naked running type of streaking!). This will be Day 2191! There will be a Virtual and In-person Fun Run complete with race bibs, tech-T's and RACE BLING!! To keep with previous years' themes, everything will be inspired by Hello Kitty!
Sunday, January 13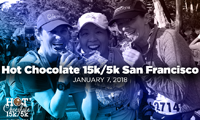 Join the movement that's taken over the racing world. Hot Chocolate 15k/5k is headed to San Francisco. Start and finish in Golden Gate Park Music Concourse amongst San Francisco's biggest chocolate aficionados.
Sunday, April 07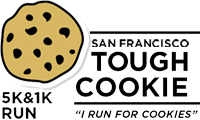 The 2nd annual San Francisco Tough Cookie Fun Run is a scenic, family-friendly 5K or 1K in Golden Gate Park. Participants get a tech race shirt, cookies from The Slanted Door and a raffle entry for a chance to win an Apple Watch. Prizes will be awarded to top finishers in different age categories. No coupon code for this race, but entry is only $25 through 2/8.