Featured Races
We send out a monthly email with information and discounts on races in your area. Register now to get this good stuff in your inbox!
Looking for our race calendar? Click here to see a comprehensive list of races in your region.
Sunday, August 21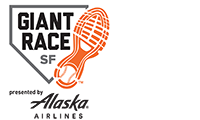 Join us on August 21st, 2022 at Oracle Park for the 13th Annual San Francisco Giant Race presented by Alaska Airlines! Choose from a 5K or a 10K and finish on the field where your favorite Giants players make baseball history! If you can't make it to the race, sign up for our virtual option so you can race from anywhere in the world and receive all of the limited edition Giant Race swag mailed directly to your door.
Sunday, October 16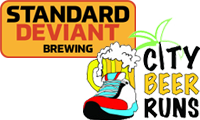 City Beer Runs combines fully supported 5K and 10K runs with some of the best beer around to create one big run loving social event! Each run starts at a local brew house and works its way through city streets before ending back at the host watering hole for a post run social! Save $5 with coupon code SWEAT.