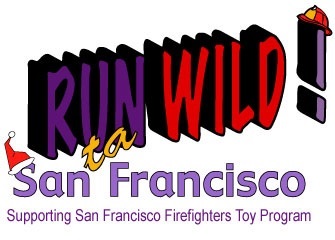 The course is a flat, fast, 5K loop around Crissy Field and San Francisco's historic Fort Point with stunning views of the Golden Gate Bridge, Alcatraz, the San Francisco Skyline and the San Francisco Bay.
Register Now! Get $5 off using promotion code SweatTracker.
What's a PR Challenge?
How does it work?
Sign up for an eligible race.
Get a welcome email from Sweat Tracker.
Click the link and enter your PR for the distance you will run.
Train hard. Get sweaty. Get fit. Get fast.
Beat your PR on race day and get a special Sweat Tracker PR Challenge medal.
Remember: You don't have to be FAST to get a medal. Just be faster than last time! And if you're a first timer, you'll automatically get a medal when you cross the finish line!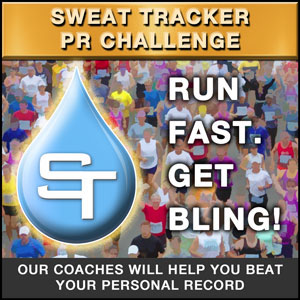 How can I get fit?
How can I get fast?
Sweat Tracker offers online training plans for all types of runners. Sign up for one and track your progress online. We'll provide the extra motivation that you need to get the miles in. Review your weekly progress report to see how you are doing.
How can I get even faster?

Sweat Tracker coaches will host speed workouts every Thursday at 6:30 pm from 10/10/13 through 11/21/13. The first three workouts (10/10, 10/17, and 10/24) will be at Sports Basement Presidio and will feature lots of hill work. The last four workouts (10/31, 11/7, 11/14, and 11/21) will be at Kezar Stadium and will include stairs and track work. We'll meet out front at Sports Basement and will meet near the Frederick Street entrance to Kezar Stadium. Look for the Sweat Tracker flag or banner.
How can I get extra bling?

Sign up for a Sweat Tracker training plan and log all your workouts.